This week, Russian Life takes you to the Volga Delta near Astrakhan, where Europe's largest river flows into the Caspian Sea. This unique environment makes the region a fisherman's dream.
Far from the city bustle, the Astrakhan nature reserve is a peaceful oasis.
Created in 1919, this vast expanse of land 30,000 kilometres square is a wildlife paradise. Humans are few and far between. The only people we come across are fishermen. They come here all year round from across Russia and even from abroad.
"Fishing here is excellent. There's plenty of fish of all kinds. You just have to know how to catch it," says fisherman Vladimir Razin.
From their camp sites on the banks of the Volga river, fishermen take an hour-long boat ride to where the river runs into the Caspian sea. Igor Belyakov, a local, has been coming here with his son since Artyom since he was five. For them, it's about more than just catching fish.
"When you stand here, you feel like you are one with nature. The thread, the fishing line, becomes a bond – it makes you feel a connection to the huge river and the world around you," says Igor, a journalist and fishing expert.
He says fishing isn't about killing animals – he returns his catch to the river. For him, it's an intellectual game. The aim is to trick the fish's instincts – the challenge includes choosing the right bait, tracking the fish and using the right technique to catch it.
"You get this crazy adrenaline rush when the fish bites and you feel the tug on your line. All you want is to catch it, you want to be the best, and you want it to be a big fish," says Igor's son Artyom.
Like many others, Igor and Artyom are doing this for fun: they're aiming for a big catch of four kilos or more, but mostly, they just enjoy the process.
For many locals, however, this is how their earn a living. Their catch is sold and shipped to canning factories onshore.
Sergey Andreyev, a local fisherman, isn't satisfied with what's in his net: "That's a poor catch. We can do better. The weather is bad, so there isn't much fish," he says.
Factfile: Astrakhan region
Fishing in the Volga Delta continues all year round, but May and June are generally considered the most pleasant
Crucian carp, sazan, vobla, pike, perch, cat fish and numerous other kinds can all be caught in the Delta
There are several private lodges in the Astrakhan region offering comfortable stay, boats and gamekeepers service
Many fishing enthusiasts prefer living in their makeshift tent camps along the river shore
A flight to Astrakhan from Moscow takes about two hours; a drive from the airport to the fishing sites will take another hour
But it's not just the weather that's to blame: large fish are growing scarce. Igor blames poaching and overfishing. He says some of those who come here from abroad – speardivers, in particular – get carried away and kill a lot of valuable fish.
"I'm afraid there will come a day when there won't be many fish left. That doesn't mean we'll stop fishing – we'll keep on fishing, even if our catch is smaller. But there is a saying that goes: when the last tree has been cut down, when the last fish has been caught, only then will we realise that we can't eat money," he tells us.
As we return from a long day out on the river, our gamekeeper Dmitry shows off his trophy – a huge carp. It will be used to cook the dish that crowns any successful fishing trip: ukha, a tasty broth prepared over an open fire with freshly caught fish.
"It's our local speciality – the Astrakhan ukha. We have our unique way of cooking it, with water, fish, potatoes, bay leaves and green parsley," he says.
The broth is indeed delicious, and very welcome after a hard day's fishing.
That's it from the Astrakhan region. Join us in two weeks' time, on our journey from Moscow to Vladivostok, on the world's longest railway line, the Trans-Siberian. See you soon in Russian Life.
Traveller's diary: the Astrakhan region
As Steven Write famously said, "There's a fine line between fishing and just standing on the shore like an idiot." We went to Astrakhan, Russia's fishing capital, to try to find out what makes scores of men (and occasionally women) of all ages to spend days after days in rubber shoes and winproof vests, watching steadily the clear shallow water in the Volga Delta with a fishing rod in their hand.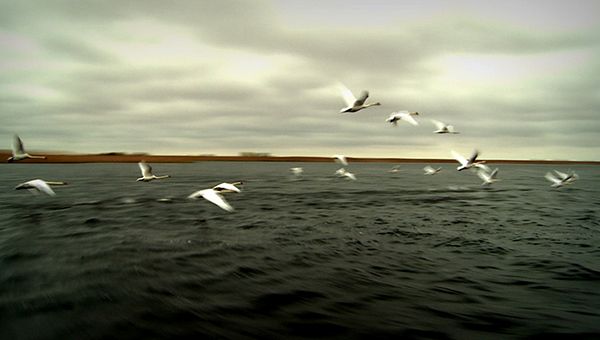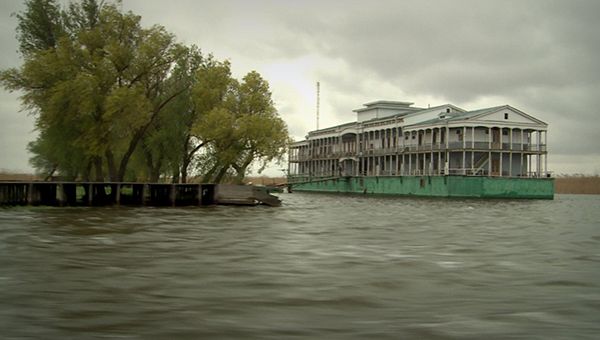 Fishing around here is much more than just catching fish. It's a culture, passed between generations, that has its own set of rules, traditions and beliefs. Die-hard fishermen describe a peculiar state of spiritual unity with the nature around them, becoming one with the river and the fish.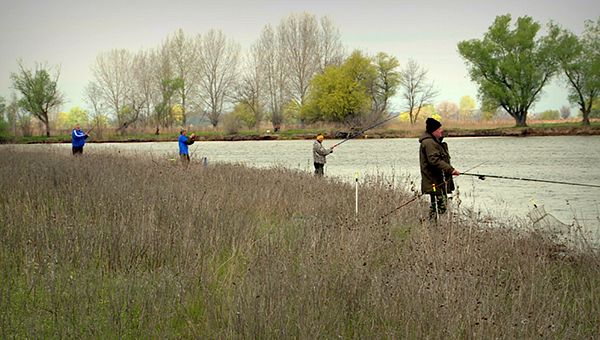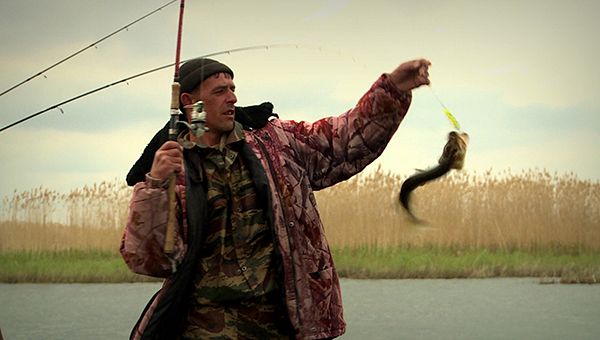 That feeling of blissful dissolution in the environment, attenuated with the passion of finding, tracking and hunting the prey is the essence of fishing as a hobby. Some keep the fish they catch to fry it or make the famous 'ukha' soup, others release it – there are no strict rules on that matter. It's important, however, not to kill more than you really need: poachers are generally hated in the fishing community.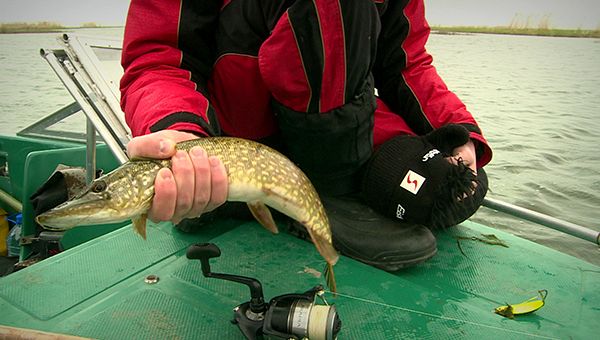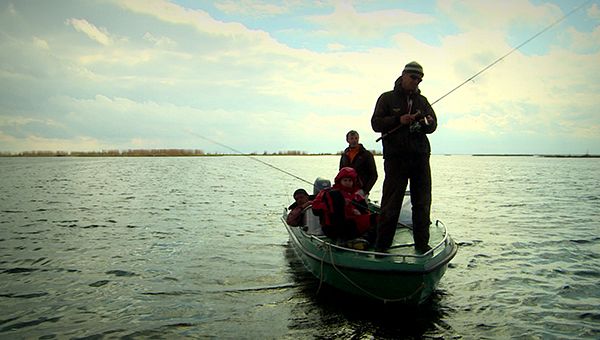 In the last few years, the popularity of this region (frequented, in particular, by top Russia's politicians who occasionally spend their vacations near Astrakhan) set off a competition between many hunting and fishing lodges – so called "baza otdikha". Some of them offer excellent conditions for prolonged stays, including comfortable log cottages with spacious rooms, wireless internet and decent restaurants; motor boats are also available for rent, with local gamekeepers who are happy to show the best fishing sites.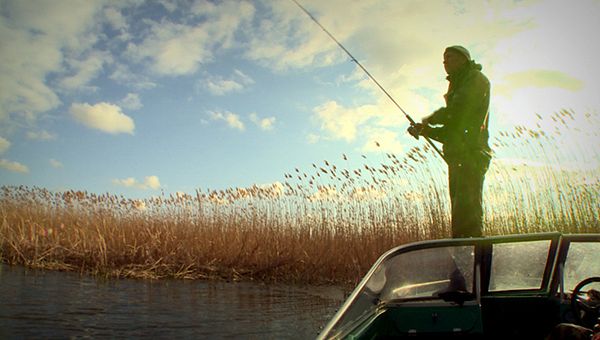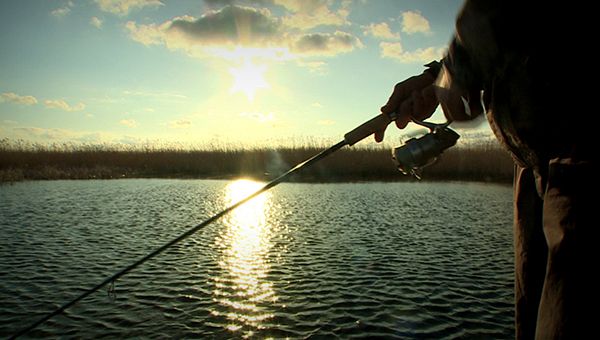 The infrastructure and the fish is there, but like with any outdoor activities weather will largely determine the pleasureness of the experience – so it's best to plan a spare day or two for possible bad conditions. As it goes with fishing, patience will be rewarded.